Julie & The Wayves is a 5-piece, progressive bluegrass band, based out of Portland, Oregon. Centered around the songwriting of Julie Schmidt, a confluence of hard-driving bluegrass and masterful composition and arrangement sensibilities delivers a sound that is both powerful and elegant. Timeless tones within a modern, artful structure, that incorporates genre-bending subtleties without sacrificing what their instrumentation suggests they are: a bluegrass band.
Vocals, Guitar / Patrick Connell
Vocals, Fiddle / Julie Schmidt
Vocals, Banjo / Jon Meek
Vocals, Bass / Rob Wright
Vocals, Mandolin / Kaden Hurst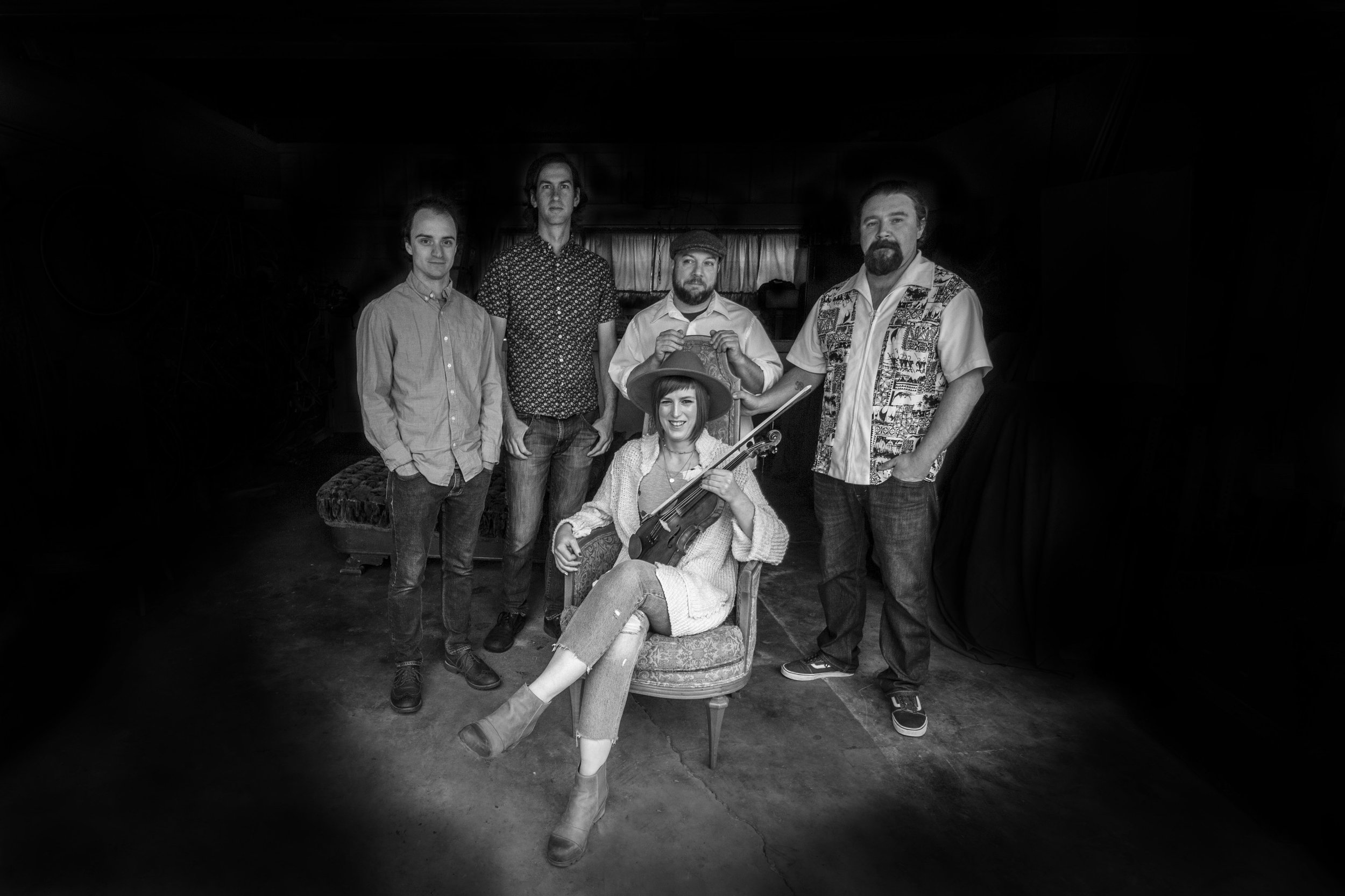 TURN
Turn your face to the sun
Turn your back on the shadows spun
Turn from fear of the other one
Turn to hope for everyone
John Reischman and the Jaybirds
Sep 28 7-10 Whelan's Irish Pub*+ SE Portland, OR
oct 12 6-8 mississippi pizza*+ N portland, OR
Nov 9 6-8 mississippi pizza*+ N portland, OR
dec 14 6-8 mississippi pizza*+ N portland, OR
*Free
+All Ages
Weddings
& Private Events
Hi There. Thanks for stopping by. Few things make us happier than contributing to your special occasion. Not to brag, but we are batting a thousand with our marriage success rate. Is that because of our exquisite song selection? Our becoming attire? Our unsolicited Sean Connery jokes? Nobody knows, friends, but it's not too late to hop on board and ride the WayVe.
The Ripple
This our basic event package. For weddings this includes an acoustic set with song selections from our standard band repertoire.
The Wayve
The WayVe steps it up and covers your ceremony and cocktail hour sets with standard J&TW repertoire PLUS full sound system.
THE Julnami
This our most popular and customizable package. If you go with the Julnami, you will receive ceremony, cocktail hour and dance sets with sound system. PLUS you will have the option of requesting personalized repertoire executed in J&TW style.